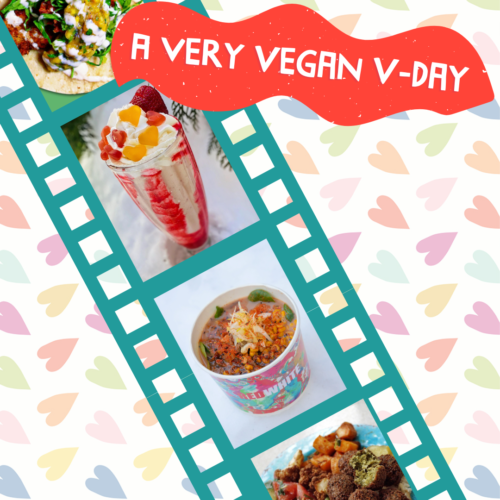 Vegan eats in boston
Our favorite plant-based places to eat (when we're not eating at MoJu)
Even though its hurts us to think about, we know that sometimes *gulp* our customers eat plants at places other than MoJu (and so do we!). We rounded up a list of our staff's favorite spots in and around Boston to eat plants when they're not eating at Mother Juice.
Veggie Galaxy: The home of comfort food in the Boston area PERIOD. Yeah, you read that right, not even just the best of the vegan options out there, we're talking the best of it all. With a cozy diner vibe, it's easy to accidentally sit in a booth at Veggie Galaxy for HOURS catching up with a group of your favorite people over feel-good plates of baked macaroni and chz, buffalo chick'n burgers, nachos, mozz sticks, pancakes and chick'n & waffles.
Julia's go-to order: Vegan grilled cheese (add tempeh bacon, duh) with (depending on time of day) a boozy FoMu milkshake or a 'Big Ass Mimosa'
Taco Party: You didn't think this list WOULDN'T include tacos right??? When it comes to vegan tacos, we think the folks at Taco Party are the best to do it.Their playful storefront in Ball Square is matched with a bright interior that makes you feel at home even if it's your first visit. While tacos are the STAR of the show here (jackfruit tinga, lentils al pastor, chimichurri tempeh!?!??!), there's some room to mix it up with nachos, a salad, a sandwich and of course, CHIPS!
Ellen's go-to order: Crispy tofu taco – all day, everyday!!!!
Aceituna: When the mood calls for fast casual, Aceituna is our obvious answer. While the menu isn't exclusively vegan, there are more than enough vegan options to keep you SO full that you definitely won't want to finish your errands that you left your house to accomplish. We're talking sauces, sides, dips and FRENCH FRIES. How could you go wrong? AND, we have an extra special soft spot in our heart for Aceituna because they're our neighbor in Kendall Square!
Rachel's go-to order: Falafel roll-up with a side of spicy potatoes
Red White: If you find yourself on Newbury Street on a chilly day and a MoJu smoothie just won't cut it (it's okay! We don't blame you!), let us kindly direct you across the street to our neighbors Red White! Vegans of Boston, let us all take a collective exhale to celebrate the ENTIRELY vegan ramen menu happening here. With so many broths out there being derived from animal ingredients, we were SO excited when Red White opened up and began offering not one, not two but SIX entirely vegan ramen options.
Marlena's go-to order: Dragon Breath Ramen, but sometimes the King & Queen Ramen (spoiler, there's truffle in this) to mix it up