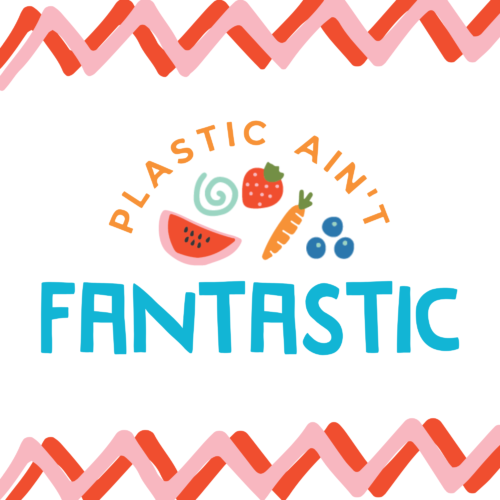 Plastic Free July
Summer is in FULL SWING and July is right around the corner!! While the hallmark symbols of summer are beach towels, cookouts and sunscreen, there is a newcomer on the scene: Plastic. Well actually, NOT using plastic. Originating in 2009, Plastic Free July is a global movement that inspires consumers and companies to be more mindful and to limit or fully eliminate their plastic use during the month of July.
We know we have room to grow when it comes to plastic at MoJu (hellloooooo plastic juice bottles and smoothie cups) but we've made some improvements (enter compostable utensils and salad bowls!). There's always room for improvements and we even have some in the works! If this is your first time celebrating Plastic Free July or if you're looking to try it out for the first time, here are some tips to get you through the July with less plastic:
Do a trash audit: A trash audit can take many forms! One of the easiest ways is to take a picture of every. single. thing. you throw away or recycle for an entire week and when the week is up, go through your photos and see what you're throwing away A LOT of and find places you can make changes. Things like coffee cups, packaged food wrappers and takeout containers can really add up! Keep your eye out for the easy things that you can try making at home instead.
Be prepared: Going plastic free can be absolutely free but sometimes investing in some reusable pieces can get you a long way! Look into purchasing items like: silicone sandwich bags, glass tupperwares, reusable pan & bowl covers, reusable cloth produce bags to take to the grocery store, a set of silverware+carrying case to keep in your bag for eating on the go,
Look outside the kitchen: There are LOTS of places to eliminate plastic in the kitchen but keep an eye out ALL around your house. The bathroom can be another big culprit! Look into purchasing toilet paper that comes boxed or wrapped in paper (lots of great online options for this!) and also look into plastic free beauty alternatives. Shampoo and conditioner bars are a low-cost, easy swap.
Buy bulk: Self-serve bulk bins are BACK at many stores (removed during COVID) which means you can buy nutritious, whole foods like nuts, grains, seeds and snacks from bulk bins in your own containers (empty jars, reusable bags etc.). Just check in with an employee before you start filling because you might need to get your tare weight first.
Go to Farmer's Markets: The OG plastic free way to shop! Make sure to bring your own reusable produce and shopping bags and this will be an easy way to be plastic free AND support local agriculture and small businesses.
Failure is okay: Hilary Duff taught us best in A Cinderella Story – "don't let the fear of striking out keep you from playing the game." Plastic usage will happen! It's inevitable. Don't drive yourself crazy or beat yourself up. What will really make an impact on the planet is everyone trying their best – not just a few people being perfect.
Hopefully you can sustain some of these swaps and new habits even after July ends!