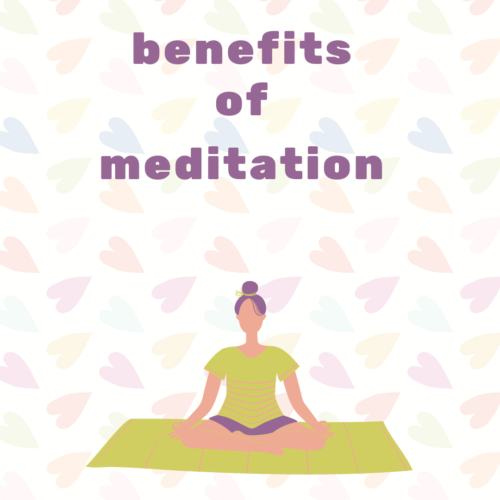 Benefits of Meditation
Meditation can sound like an intimidating practice. Sit alone quietly with your thoughts?! Who has time for that?? What you need to know about meditation is that it can be practiced daily AND work for you and your schedule.
Meditation has been proven to improve cognitive ability and brain function, reduce anxiety, stress, and depression, promote better sleep, reduce blood pressure, decrease risk of heart disease, among many other benefits. Here are a few simple ways to adopt a meditation practice into your daily routine.
1.) Identify an intention – why do you want to start meditating? Do you want to feel more relaxed, energized, clear headed? Reduce anxiety and stress? Learn coping/ breathing techniques for stressful situations? Start with your "why" and revisit that motivation each day.
2.) Start small – commit to 5 mins each morning before your day starts. Set a timer on your phone close your eyes and start to breath. If you find your mind wandering draw the attention back to the breath and repeat to yourself "inhale, exhale" soon enough your timer will go off and you'll be done with your meditation practice!
3.) Play Mantra or Guided Meditation – based on your personal preference you can find many guided meditations online for free if you prefer structure. You can sit quietly with your breath or if you would like some soothing tunes in the background find a mantra playlist on Spotify!
4.) Commit to a time frame – most people recommend committing to 3 weeks (21 days) to start your meditation practice. Once you have practiced each morning for 21 days it is more likely you will continue with your practice (hopefully forever?!)
We hope you give this a shot! Let us know how you feel 🙂
XO MOJU